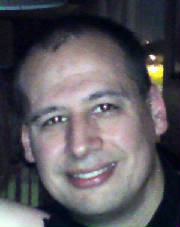 "If God were suddenly condemned to live the life which he has inflicted on men, he would kill himself"
- Alexander Dumas





Welcome to the mind of Byron Quinn.
This is the place where nightmares, fears and the demons of my soul come out to play.
What you will find here may disturb, depress, sicken, and probably at times even offend, but i hope at least the contents will make you think.
For this reason be aware that the contents contained within are unsuitable for anyone under the age of 18.





To access more of my work check out my Writing.com Portfolio from the link below
Byron Quinn's Writing.Com Portfolio